Dear Friends,
Keller Williams Realty began with a simple, but radical, concept: create a company that truly works for its people.
How? By listening to them and providing the practical support for accomplishing their goals. By implementing policies, programs and ideas they helped author and create. And by developing a compensation system that provides the opportunity for everyone to share in the profits they've helped generate.
Since co-founding the company in 1983, I've firmly believed that if we put our associates first and do everything we can to foster their success, the company's success will simply follow. We focus on building the careers of our people, giving them the best possible education, training and support…and countless opportunities for fulfilling their personal potential.
We also believe that our associates are true partners in the business. This means that they have the opportunity to participate in the decision-making process at every level of the company and have financial stake in our market center's overall performance. Our time-tested and proven profit sharing program, for example, rewards our accociates who help grow the company by attracting other talented individuals to the Keller Williams family. It's just one of the many ground breaking business concepts we've introduced to the real estate industry over the years.
Above it all is our win-win philosophy. We believe it has been the single greatest contributor to our remarkable growth and is the foundation of our continued expansion. We're always looking for new ways to enhance our associates' professional experiences, opportunities and successes, our performance and our place in the real estate industry.
Our associates are the heart of Keller Williams Realty. Our singular goal is to lift them up and help them wherever we can. And we are always seeking motivated and ambitious people who want to take their careers and lives to the highest levels possible.
We hope you'll join us in our cause…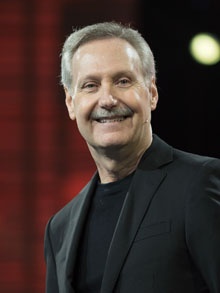 Gary Keller